Hey mum, here's your free access to two sections of my baby colic and reflux solution. Watch the top videos and I'll tell you about one of the biggest causes of a colic, crying baby that I see and how to help them
P.S. Congratulations!  Christian
Online colic, reflux and mother and baby health course. 🥰 UNDERSTAND why your baby is crying. Video based and easy to watch and learn with your new baby. Bite sized videos all about your baby. 🥰  You will learn and understand:
✅  The CAUSES of colic and how to fix
✅  How to help reflux
✅  A major cause of breastfeeding problems you haven't been told
✅  Why your baby hates laying on their back
✅  Helping the milk allergy baby in the best way
✅  Foods that trigger colic if breastfeeding
✅  All the myths about a colic baby like"All babies cry"
✅  Formula changes help
✅  The truth about your babies poo's!
✅  Why helping your baby now protects their FUTURE health
✅  And absolutely loads more (100 videos & 6 ebooks)
Have a look at this page to see all the videos available and also to learn about a major way to help your baby.
"Calming Colic made it easy to understand what was happening to my baby boy. Understanding it is the biggest step towards curing it. My boy had colic and Reflux. I have passed on this book to all my friends as it should be given out by GPs and midwives."
"I teach baby massage classes and I recommend this book to all my mothers especially those who have babies with colic or reflux."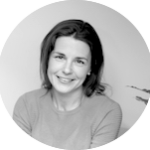 "So informative and insightful, it holds a wealth of knowledge you can access at your leisure. This is a fantastic resource for new parents"
Emma Mills,

Private Midwife
"Dear Christian, I thought your book was well written, easy to read but most importantly well researched and referenced. As a doctor I found it reassuring to see the evidence laid out for me to see. I can also see how a non medic would be able to show this book to a midwife, health visitor or GP and get them to understand your theories. I think this book should be recommended at every antenatal class!"
Dr Moran BSc(Hons), MBBS, MAPCS, FANZCA, FCAI, EDRA, PG pClin Ed

Video 1: A main cause of colic, wind and a crying baby
Video 2: Which probiotics to use
Video 3: Other reasons your baby can be upset and colicky
Scroll down to the probiotics section to see the speciality baby probiotics I recommend
Everything below here is what you will receive with my full online mother and baby health course. Which covers colic, reflux, breastfeeding problems, formula tips, sleep and calming techniques, understanding why your baby is crying, hates laying on their back and won't sleep, foods to avoid that create wind and reflux and tons more. Have a look, you can see all the video titles. When you purchase the course you also have free access to me helping you. It's only £29 and a great investment for you and your baby. The top two sections are free so you can get an idea of what the course is like. Have a watch of those first. 
FREE — All you must know about colic but haven't been told — FREE
Colic – The Truth
Does your baby have a strong neck?
Why you must help your baby's colic now
You will be helping their FUTURE health
Colic, wind, reflux is a SYMPTOM
You must find out WHY
All about the baby health ecourse
Learn how my course will help your baby
Baby Naturopathic Triad
The ways to help your baby
Colic is a good thing!
Do you believe me?
Introduction to Christian Bates
Over 20 years of helping mother & baby
FREE — The myths of colic and the bad advice you have been given — FREE
Myths introduction
What myths are you hearing from friends, family and professionals?
Myth: Colic has no cure
Don't believe that there is no help for colic or your baby
Myth: Wait 12 weeks and your baby will be better
Why wait?! You can help them now
Myth: Antibiotics don't affect your baby
Oh yes they do!
Myth: All babies need to be held
Does your baby ALWAYS have to be held?
Myth: Breast fed babies don't need to be winded
Why would that be??
Myth: Food from the mum doesn't get into her breast milk
Common sense will tell you that it does
Myth: About the number of poo's your baby has
Such conflicting advice here! This is the reality
Myth: All babies cry
But does your baby cry more than the others!?
LOCKED — Calming your baby and sleep routine — LOCKED
A baby calming technique
Perhaps a way of calming that you haven't heard before
Your baby's day / night recognition
Help your baby understand day and night
Routine to help your baby settle
Does a routine help?
The light that stops your baby sleeping
"Blue light" keeps you both awake!
The smell of your breast milk
It calms your baby…
Sleep regression
Is it real?
Active Calming
Do you have to always hold and "shush" your baby
Do you HAVE to swaddle your baby?
You may not have to with this help
Daddy's Home!
The Witching Hour
Does your baby have a strong STARTLE reflex
Can you calm them?
"Rest & Digest"
The calm side of the nervous system
LOCKED — Colic, Poo and wind – what you need to know — LOCKED
Where's the wind from?
Why is your baby windy
Mum, did you take iron tablets?
These WILL affect your baby
Your baby's "Poo-cadian" rhythm.
How the tummy affects the sleep
Colic worse at the weekends?
Strangely this can happen!
LOCKED — The Baby BirthTypes (Trademark) — LOCKED
Introduction to The Baby BirthTypes
Do you have one of these babies?
Little Meerkat Baby BirthType
Does your baby have a strong neck?
Little Frog Baby BirthType
Is your baby always curled in a little ball?
Antibiotics Baby BirthType
Did you have antibiotics?
Little Boob Shark Baby
Do you have a very hungry baby?
C-Section BirthType
Did you have a C-section?
Planned C-section BirthType
Did you have a planned C-section?
Hates Laying on Their Back BirthType?
Some babies just hate laying on their back
LOCKED — Breastfeeding help — LOCKED
Does Your Baby Mostly Look One Way?
Many babies favour looking in one direction
The Hardest Baby To Breastfeed
This could be the reason your breastfeeding isn't going well
Do You Have To Rugby Ball Hold Your Baby?
Wouldn't it be good if your didn't HAVE to!
LOCKED — Formula Feeding Help — LOCKED
MYTH: All formulas are the same
They aren't!
Changing formulas
It could be amazing!
Hungry Baby & Reflux Formulas
What you need to know
LOCKED — Everything about the mum's diet — LOCKED
Intro: The foods a mum eats
For your health and your baby's
Don't over eat one food
Something mums often do
Eat like this!
Balance your blood sugar
Fats and sugars in breast milk
Foods DO go into your milk
Eat like you did when you were pregnant
This is usually better than you eat now
Your breast milk is partially digested by you
Possibly this helps allergy
Don't replace one trigger food with another
A common mistake
These special sugars help your baby
You get these in your diet
Look for good times and bad times
When's is your baby worse?
Eat a balanced diet
Science proves this is best
LOCKED — Allergy and intolerance — LOCKED
Allergy or overload?
It's more often an overload
Antibiotics and allergy
They can make it worse!
Supplements to help allergy
Proven by science
Allergy and skin
It goes both ways!
Antibiotics change your baby's immune system
Vital research you should know
LOCKED — The Science of Calming Colic — LOCKED
Introduction to the Science of Calming Colic
Some science research videos to help you and your baby
Pregnancy is like a marathon
So mums, you must look after yourself
Omega 3, fish oils
Why they are so helpful for you and your baby
Was your baby premature?
Why probiotics can help them
Depression and dermatitis linked
But we can help ease this link
Gestational Diabetes changes gut bacteria
And this can therefore aggravate colic
Do you have digestive issues yourself?
This can aggravate colic in you baby
Your baby's first poo is amazing
It's full of bacteria!
LOCKED — Other videos to help you and your baby — LOCKED
Does your baby have a tongue tie?
You still need to help your baby in all other ways
What I think of sleepy heads
You still have to help all the other things!
Is there a special hold to help all babies?
In one word "No".
Has your baby had a hospital visit?
Some extra help for you
Your stress passes to your baby
It's called "Stress Contagion"
Some information on flat head
Just some tips for you on this
Dummies! Good or bad?
What I think of dummies
LOCKED — Let's help your baby's REFLUX — LOCKED
Stress in the mum triggers reflux
Amazing scientific research to help you
Overfeeding triggers reflux
Another possible cause
What you need to know about Gaviscon
Will it make your baby better or worse?
Constipation and reflux
There's a link…
Reflux medication change your baby's gut bacteria
So you need to fix this
The Little Meerkat and reflux
This common baby type suffers a lot
LOCKED — The future health of your baby — LOCKED
Intro: The future health of your baby
You aren't just helping colic!
More future health help for your baby Part II
Have a listen…
LOCKED — Probiotics – Your baby's new best friend — LOCKED
An introduction to probiotics
One of the first videos you should watch
How to use Optibac probiotics
How to get them into your baby to ease colic
How long do you use probiotics for
A common question asked
Probiotics for mum AND baby
Description of video is to go here if required
A way of PREVENTING colic
Wouldn't this be amazing!
Genetics V's gut bacteria
It may not be genetics, but rather gut bacteria
Stress in pregnancy
This changes your baby's gut bacteria
FREE — Calming Colic baby stories — FREE
Waking loads
How I helped this baby
Where the mum drank lots of fizzy drinks
It makes your baby windy!
The mums in-laws came to stay
And the colic came back!
The twins with different deliveries
One vaginal one C-section
A mum threw all her expressed milk away
Because of bad advice!
LOCKED – Downloads (click the links to download) – LOCKED
My son had terrible problems feeding from just a few weeks old and it started to affect his weight gain. After weeks of doctor and health visitor appointments and every trick in the book to deal with what we thought was colic or reflux, we came to see Christian. The difference in Elliot after one appointment was amazing. We were given probiotic drops and in the space of one week Elliot is thriving. The osteopathy also helped loosen him up and relax him.We couldn't be happier and I will definitely be recommending this to all my friends.
Thanks you very much for your book – brilliant and a relief to read and understand what is happening to my baby girl. All new mums should be issued with this book by the NHS on the birth of their child! It would have saved me a lot of stress and worry over the past few months.
I cannot recommend Christian enough!! I would tell all frazzled parents to see him worth every penny.
I teach baby massage classes and I recommend this book to all my mothers especially those who have babies with colic or reflux."
Marilyn Wilson
Tiny Touch Baby Massage
Amazing book!!! How long have we put up with people telling new mums 'its just colic, it will go when baby is 12 weeks!' Now at last calming colic explains not only the reason why colic can occur but also how to help it!! (or cure it) Wow!!! I read this after my baby girl was screaming for 3-4 hours every night. We followed Christian's advice and we have a much happier baby. I'm not making this up, when reading this book i felt it was actually written for us!
J Warrender
Before we started coming to see you I was almost at my wits end with 6 night wakings and only half hour naps. It was exhausting. Literally the day after our first treatment session Laurie did a 2 hour nap. Things then got better over the next couple of weeks and we currently only wake twice a night and most naps are over an hour which has transformed my life! She has been a tricky baby with reflux and always needed careful handling but I think thanks to you we have turned a real corner and she is a much happier baby.
This is a pioneering book. If your child is suffering with the symptom called Colic, Calming Colic will help you identify and resolve the underlying causes in your child.
Dr Mark Atkinson
Integrative Medical Physician and Author of the Mind-Body Bible
I went to the clinic with my 7 week old baby boy as he used to cry a lot. I wasn't able to put him down on his back without him crying. He also suffered with wind. Christian was brilliant and after a few treatments my boy was totally different. He is much more content and I can now leave him on his back on his play gym kicking about. As he is more relaxed he is able to cope better with his wind too. Fantastic, would definitely recommend!!