Forceps or ventouse delivery Both these instrument delivery types can leave tension in your baby's head. This can be very noticeable if it has left your baby with a "cone head"...
Did you have a planned C section or stressful delivery? Do you have breast feeding issues or have a needy baby? My latest blog can give you some much needed...
It's an often made comment that "colic doesn't exist" and the NHS website saying "The cause (or causes) of colic is unknown" tends to lean towards this too. I recently...
I have never found a satisfactory answer to the reason that colic most often occurs in the evening, at "the witching hour". So I'm going to have a go at it...
In Calming Colic I have a section on how to help babies with reflux, and an explanation on how I help babies with reflux using cranial osteopathy. Firstly, as a...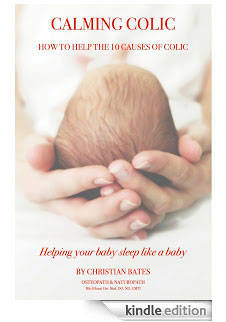 How does cranial osteopathy work? A short extract from Calming Colic: There are a few principles by which cranial osteopathy works. Basically, the skilled practitioner is able to use gentle palpation to...